How to select photos for your Portfolio
Have you ever stopped to think that the images you show in your portfolio of photographic services Will they make the difference between you and your competitors?
If you are a photographer, videographer or creative you will not need to explain the enormous competition que existe hoy en día en estas profesiones. Internet nos ha facilitado el trabajo, puesto que ahora podemos llegar a mucho más público que hace años. Pero como todo en esta vida, existe la otra cara de la moneda y en este caso Internet not only will give us greater visibility a cada uno de nosotros, sino que también se la otorgará a nuestros competidores, por lo que deberás aplicar todas las técnicas que conozcas para destacar del resto.
"If you manage to differentiate yourself on your photography website thanks to your portfolio there will be no competitor to shade you."
And this is exactly what we are going to explain today. We want you to discover how to differentiate yourself from your competition on your photography website through your image gallery. Learn to select your photographs and discover how to make an online photo portfolio of quality, so that your future clients discover the great professional behind your photography website.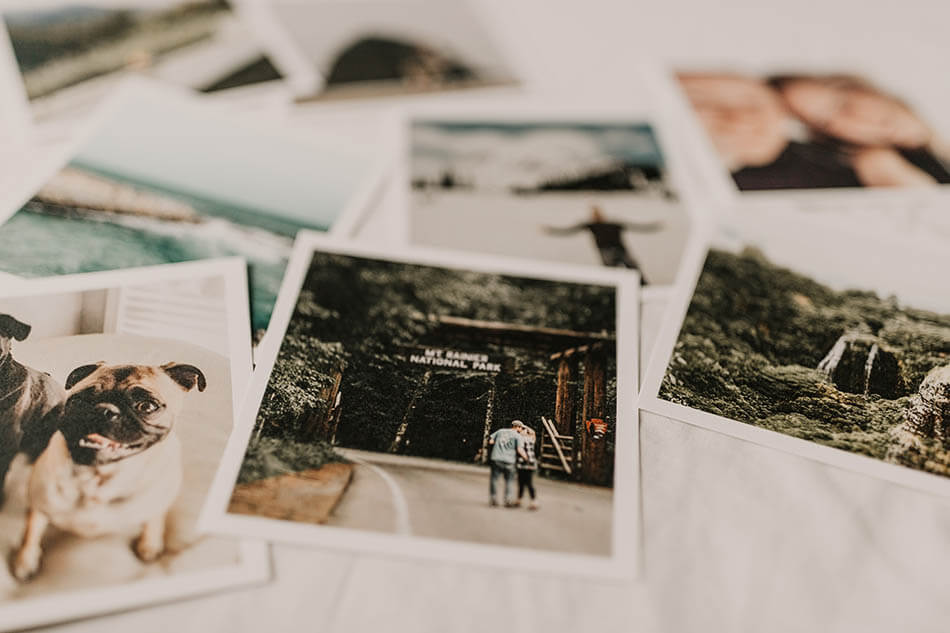 1. In your portfolio of photographic services show only your most representative images
Eres fotógrafo y por lo tanto tus imágenes hablarán sobre tu estilo, tu manera de trabajar y definirán tu profesionalidad. Por eso, a la hora de create a photography portfolio debes poner especial atención a las imágenes que vas a incluir. Selecciona solo las mejores, esas que sabes que son extraordinarias, que reflejan verdaderamente tu estilo y que dejarán sin palabras a tus potenciales clientes.
If you have not updated the image gallery of your photography website for some time, the time has come to do so.
2. When creating a photography portfolio, keep your target audience in mind
Está claro que tus fotografías, por muy buenas que sean, no le pueden gustar a todo el mundo. Pero debes de saber que ahí fuera existe un grupo de personas a las que tu trabajo les fascina.
All those people who are attracted to your photographic work are your target audience and it is to them that you should address when publishing any image.
Si tus trabajos están enfocados a varios perfiles de clientes, por ejemplo si ofreces servicios de fotografía de familia, bodas y moda, y no quieres marear a tus visitas, tienes la opción (cada vez más extendida) de create a website for each type of service.
For Google this is also important, since The more specific your photography website and with more differentiated keywords the better Google will rate you and in a better position it will show your website.
3. Create a photography portfolio well organized
Si finalmente optas por incluir los distintos tipos de sesiones que ofreces en tu web de fotografía, organiza los trabajos por carpetas o submenús de forma que cada tipo de cliente tenga su propio portfolio of photographic services.
4. Be selective in your portfolio of photography services
When create a photography portfolio, es normal que de entrada quieras incluir la mayoría de tus imágenes. Sabemos que te sientes muy orgulloso de cada una de ellas, pero debes de tener en cuenta que las visitas que llegan a tu web de fotografía no disponen de todo el día para ver tu galería.
Did you know you have 10 seconds to attract the attention of your visits? Dedica tiempo a seleccionar la imagen de cabecera, busca entre tu portafolio la fotografía de la que más orgulloso te sientas y colócala en ese lugar tan estratégico de tu web.
In your portfolio of photographic services, sigue la misma pauta. Haz una selección de las mejores imágenes y muéstralas en tu galería. Y recuerda que tus visitas tendrán muy poco tiempo para descubrir el gran fotógrafo que eres, así que muéstrales solo tus mejores imágenes.
Recuerda incluir algunas fotografías por el resto de la web. Eres fotógrafo, así que reparte tu trabajo por el resto de apartados. De esta forma, además de disfrutar de tus imágenes a tus visitas se les hará más amena la lectura.
5. Set a time limit at the time of create a photography portfolio
We know that this task is always postponed for later. There is always some more important work to do. But If you do not spend time improving the aesthetics and content of your photography website, your competition will and in a short time your web page it will become outdated and what is worse, will not represent you.
So don't postpone it anymore. Mark yourself a date on the calendar and get to work. If it's easier for you, imagine that you portfolio of photographic services It is a customer's album and meets the usual deadlines.
Si select all the photos that your photography website should include te resulta abrumador, comienza poco a poco. Puedes empezar por hacer una selección de las 6 o 7 mejores fotografías para la portada y crear un portfolio de fotografía con dos o tres subapartados. Más adelante, podrás ir ampliando tu portfolio.
6. Create a photography portfolio online
A la hora de mostrar tus imágenes en tu web de fotografía, aprovecha todas las herramientas que tengas a tu alcance para que tu trabajo luzca lo máximo posible. La época donde se mostraba el portfolio of photographic services On paper has passed. Now 95% of your customers, at least in the first contact shots, they will discover your images through the Internet.
For that reason, in Arcadina we offer you some galleries where your visitors can enjoy your photographs online and a size never seen.
Si tú también quieres mostrar tus imágenes a tamaño completo, a continuación te dejamos un artículo donde explicamos todas las ventajas con detalle.
7. How to make an online photo portfolio that is easy and fast to update
The logical thing is that you portfolio of photographic services Be constantly changing and updating.
Con los años, has ido afinando la técnica y sabemos que las imágenes que tomabas hace un tiempo no son las mismas que las que realizas ahora. Por este motivo debes update your photography portfolio constantly.
One of the questions you should ask yourself is the following.
How can I make a practical, beautiful and functional online photo portfolio?
We know you're not a web programmer, that's another story. Therefore, at the time of create a photography portfolio with Arcadina, You will be able to do it in just a few minutes, simply and quickly. And with a professional result and without errors or slow loading times.
In your management panel you will find a section exclusively dedicated to your portfolio of photographic services, where creating new photo and video galleries or uploading more updated photos will take only a few minutes.
In addition to creating galleries and uploading images effectively, in the Arcadina control panel you can customize this section of your website everything you want.
You can activate or deactivate at will random display mode of the images.
It will permit you customize the number of rows, the number of photos per row and the type of borders.
You will have a system for the images pass automatically as a projection.
You can add a watermark to the images automatically.
You can add a music to each gallery, to give them a more personal touch.
And much more.
Let's do it! Create a photography portfolio that makes you shine
Ya lo sabes, si quieres diferenciarte de tus competidores, presta especial atención a las imágenes que muestras en tu web de fotografía.
In your portfolio of photographic services only show your best images.
Choose the pictures that fit your target.
Organize your image gallery so that your visitors have clear your services.
Learn to make a selection of your best images.
Do it now. Don't postpone it any longer.
Sample your large photos. .
Optimize your time and make this process fast.
This article has been written by Laura LLorente and originally published in the Arcadina Blog.