How to present yourself on your photography website
Talking about yourself is never easy, especially if you have to create the "About me" section of your photography, video or creative website. Because more than a simple biography, the ideal is that on this intimate page you get to grab the attention of your target audience through your personal story.
At Arcadina we know that there are cases of photographers with a track record of recognition and success where captivating their audience through their professional experience is not being anything complicated for them. But we are also very aware that in most cases, we are photography professionals with a more normal history.
So today we want to help you create the "About me" section of your photography, video or creative website so that even if you don't have a fantastic story behind you, you can fascinate the visitors who land on your website.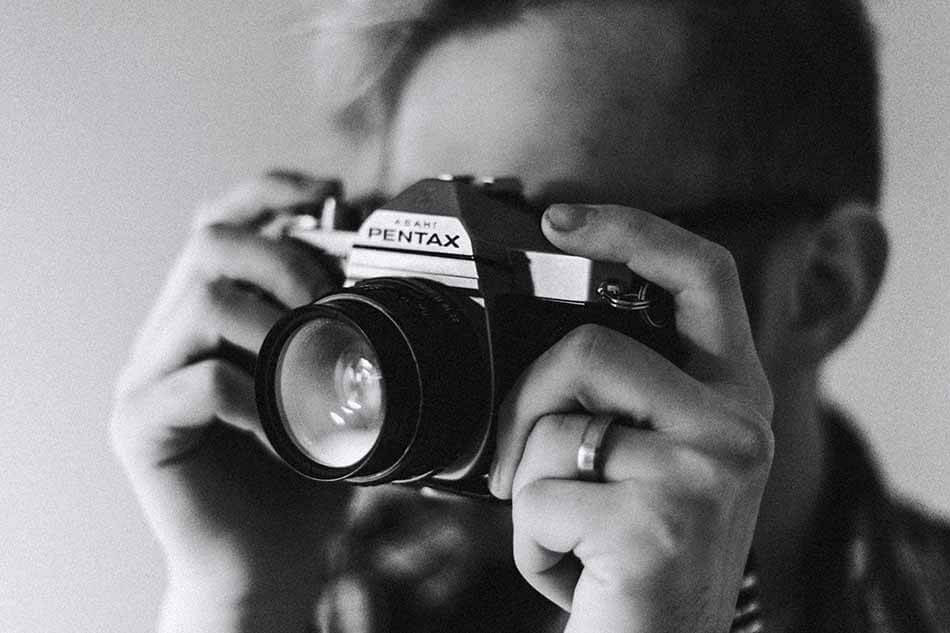 " About me page It will be the most personal corner of your photography website. Discover how to captivate your visitors by telling your own story. "
Contents
Before create the "About me" section: Do you really know its function on the web?
At Arcadina we are constantly viewing and analyzing a multitude of web pages of fellow photographers, videographers and creatives (examples of websites created with Arcadina), and we know for a fact that one of the most neglected pages (when it comes to including valuable content) is, without a doubt, the "About Me" page.
Before we get "let's do itAnd help you create the "about me" section of your photography website, we want you to reflect for a moment and keep in mind the real purpose of this page on your photography website. Because in order for your story to help you capture the attention of your audience, it is important to know how the buying process of your customers works. And this is just what we are going to explain very briefly below.
Understand the purchase process before create the "About me" section
Normally, when a potential client lands in the "About me" section of a photography website, it is because they have perceived in the information shown in the rest of the sections of the website that the product or service they are offering fits with your needs.
"Your visitors are attracted by your photography and video service but they still have doubts."
Therefore, when your potential clients come to this section of "About me", it is because they really need to discover some more information about your way of working, product or service to help them decide for you.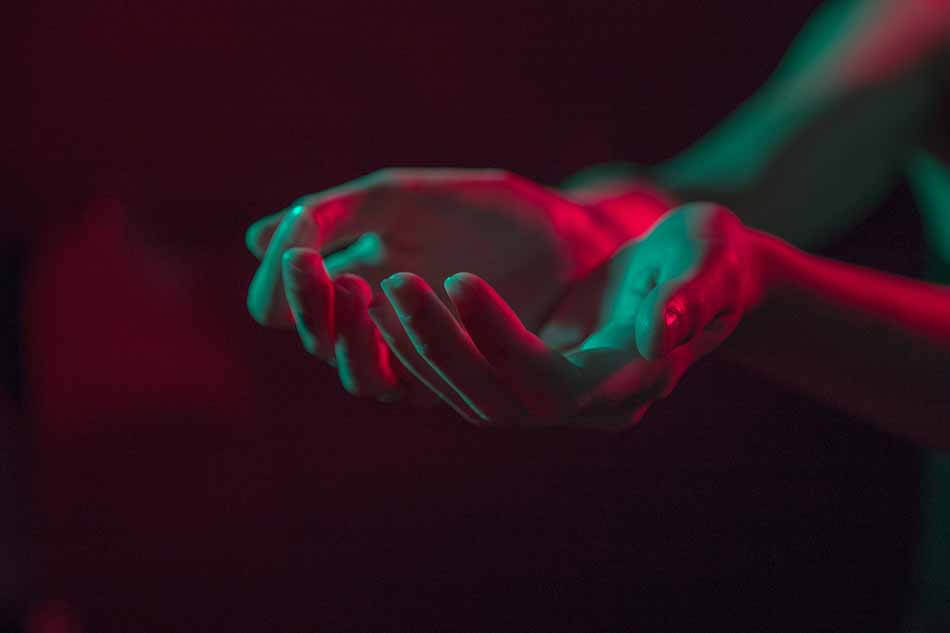 "When an ideal client reaches your About me page, wants to discover the reasons why he should trust you and not in another professional photography. "
Parts to take into account when create the "About me" section
As a general rule, when it comes to create the "About me" section they almost always fall into the same topics. We already anticipate that you try to avoid them to really get the attention of your audience on this page.
Some examples of misinformation in bio of a photography, video or creative website can be:
Prepare a curriculum vitae too long with courses and training that your target audience is unaware of.
Speak only about you (what you are passionate about, you like, excites you, etc.).
Not providing useful information to your audience: in most cases, little relevant information is included on this page.
Abusing set phrases: avoid expressions like "I am passionate about photography"(Your clients will take it for granted).
So what should the structure of your About Me page look like? Next we are going to give you a series of recommendations so that when you have finished create the "About me" section this will help you convince your visitors that you are the photographer they need right now.
Presentation on your "About me" page
One of the most common mistakes made on this page, and that you should try to avoid, is talking about yourself first.
We know that at first it may seem like a contradiction, but if you think about it carefully. When you are the customer (instead of the seller) and you are looking for information on any type of service online, the least you want is that the seller "tell you his life".
"All buyers want to be told about their needs, wants or how their life can change thanks to the service they are selling."
Therefore, in the presentation part of your biography, the first thing you have to do is speak to your audience. And what can you tell him? For example:
How can you help him.
What is it that differentiates you from your peers.
Or for example, what are they going to earn / get thanks to your services.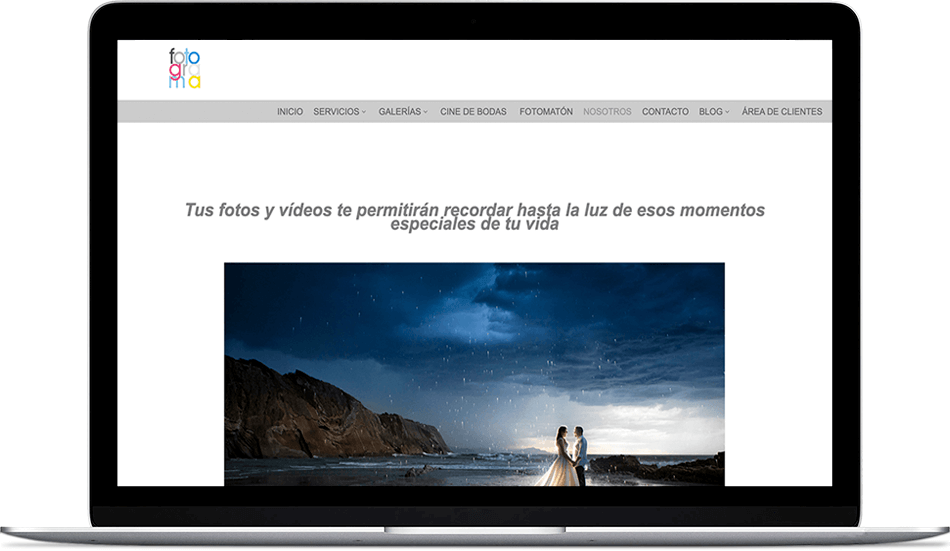 Career path on your "About Us" page
Although a little above we have recommended that you do not treat this page as if it were a resume. The truth is that, in a very summarized way, it is recommended refer to your training and experience as a photographer. Here we leave you several ideas about the type of information you can add at the time of create your "About Me" page.
If you have made a important training (in a renowned school or with a well-known photographer in the sector), comment it in a summarized way.
Having opened your studio 1 year ago is not the same as having been working for more than 20 years. It is important show experience, if you have it, in an original way (avoid set phrases that most colleagues already use on their photography websites).
If you do any kind of collaboration or you give trainingEven if it is not directed at your clients, comment on it very briefly as well.
Have you won any prize or recognition? This is the right place to show it.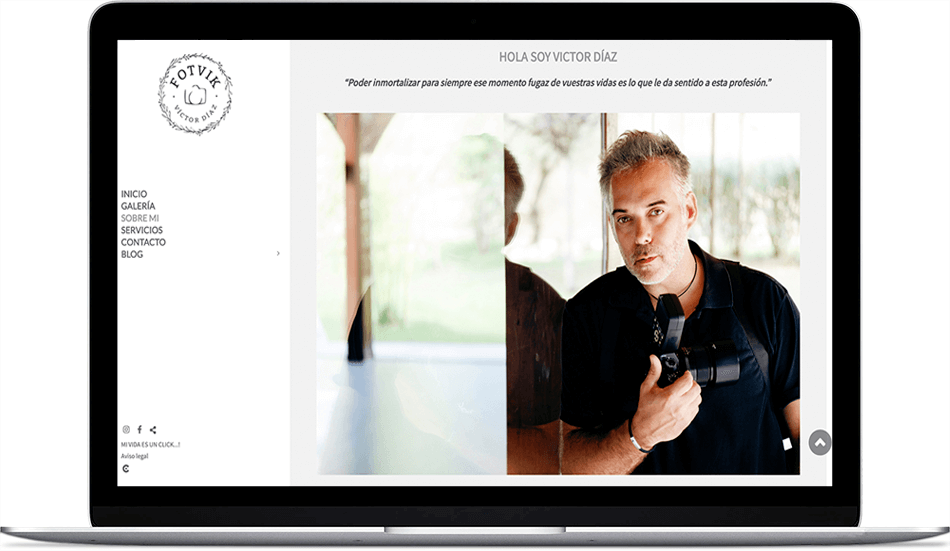 Turn your personal story into a "hook"To attract customers
This part of your biography will be the most personal of all, and although it is not necessary to go into detailallIt is, yes, it is important to offer some other data of this style within your photography website. The idea is to achieve that closeness through your website that previously arose almost spontaneously in direct contact with the client in photography studios.
So if you have one personal story about your beginnings as a photographer that you consider is important to highlight, in this section and in a not very extensive way, you can tell it so that your visits know you a little more.
And if it turns out that your beginnings do not hide a too surprising story, sometimes, it will be enough to comment on some of your hobbies (outside the scope of photography) for "conectar"With your audience.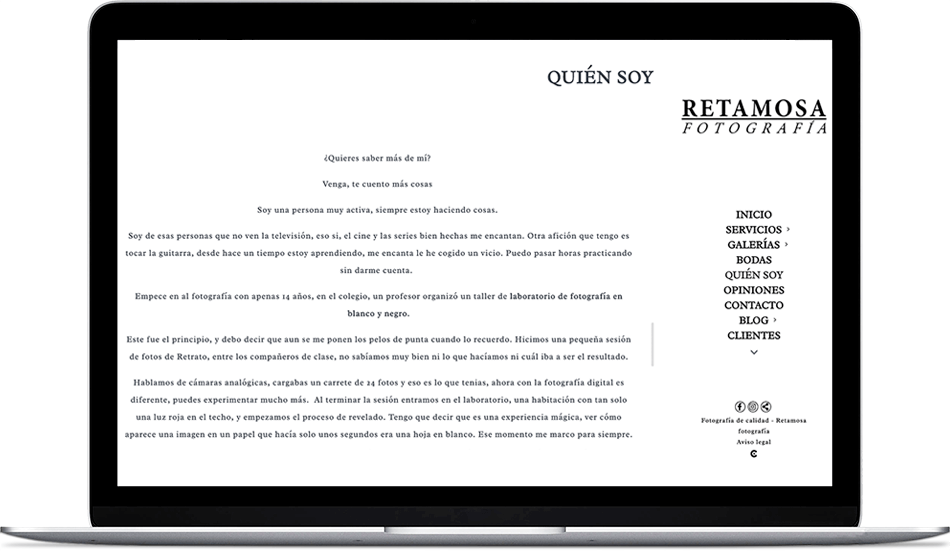 In the following article we have given you many more ideas on how to write the rest of your photography website pages.
>> The importance of texts on a photography website
3 extra recommendations for create an "About me" section property
If you show at the beginning of your presentation page everything you can do for your clients, explain your degree of professionalism and reach their most human side through your story, you will be much closer to achieving your main objective. That your visitors contact you.
Next, we are going to leave you 3 more tricks so that when it comes to create your "About me" section increase the conversion of your photography website. That is, that the visitors get in touch with you.
Include a photograph showing who you are
On many occasions, in the biographies of the photographers we miss a (professional) photograph of themselves and the truth is that it is a bit contradictory.
It costs nothing to ask a colleague to take a few photos of you to upload later to your photography website. It will give visitors much more confidence to see who is hiding behind your website.
Add testimonials that reinforce your personality
In all web pages created with Arcadina, you will have the possibility to include a testimonial page where your visitors can leave their comments and ratings about your work.
If you collect some of these comments that allude to your personality, For example, those who talk about your involvement in the sessions or your sympathy and affinity with clients, and you include them in your biography, you will be able to convey much more reliability.
Direct your visitors to your main services page
Another idea that we want you to take into account is that of add shortcut buttons on your pages to "guide" visits through the different parts of your photography website.
Therefore, once they have known your story and everything you can do for your clients, a good idea would be to invite your visits to get to know your portfolio or your photography services in more depth.
Did you know that a few months ago we have improved our content editor? Thanks to this breakthrough, you will now be able to include all the direct access buttons you need on the different pages of your photography, video or creative website.
>> The great news of 2020: new content editor (Content Builder)
Create an "About me" section that captivates your visits
As you can see, a good "About me" page can make dubious visits end up convincing them that you are their ideal photographer. And this you can achieve:
Explaining what your photographs can do for your clients.
Commenting very briefly on your achievements and your experience.
Showing part of your most personal side.
Presenting yourself through an image.
Showing opinions of satisfied customers.
And when they trust you. Remember to direct them to your photography services through a direct access button or by adding a personalized data request form.
Written by Laura Llorente in the Arcadina's blog